Fænø
Click on any of the houses on the map, for more information.
Ferry berth
Nørregård
Skovløkken
Bakkehuset
Fænøgård
Smedehuset
Fyrhuset (Fænø Lighthouse)
Badehuset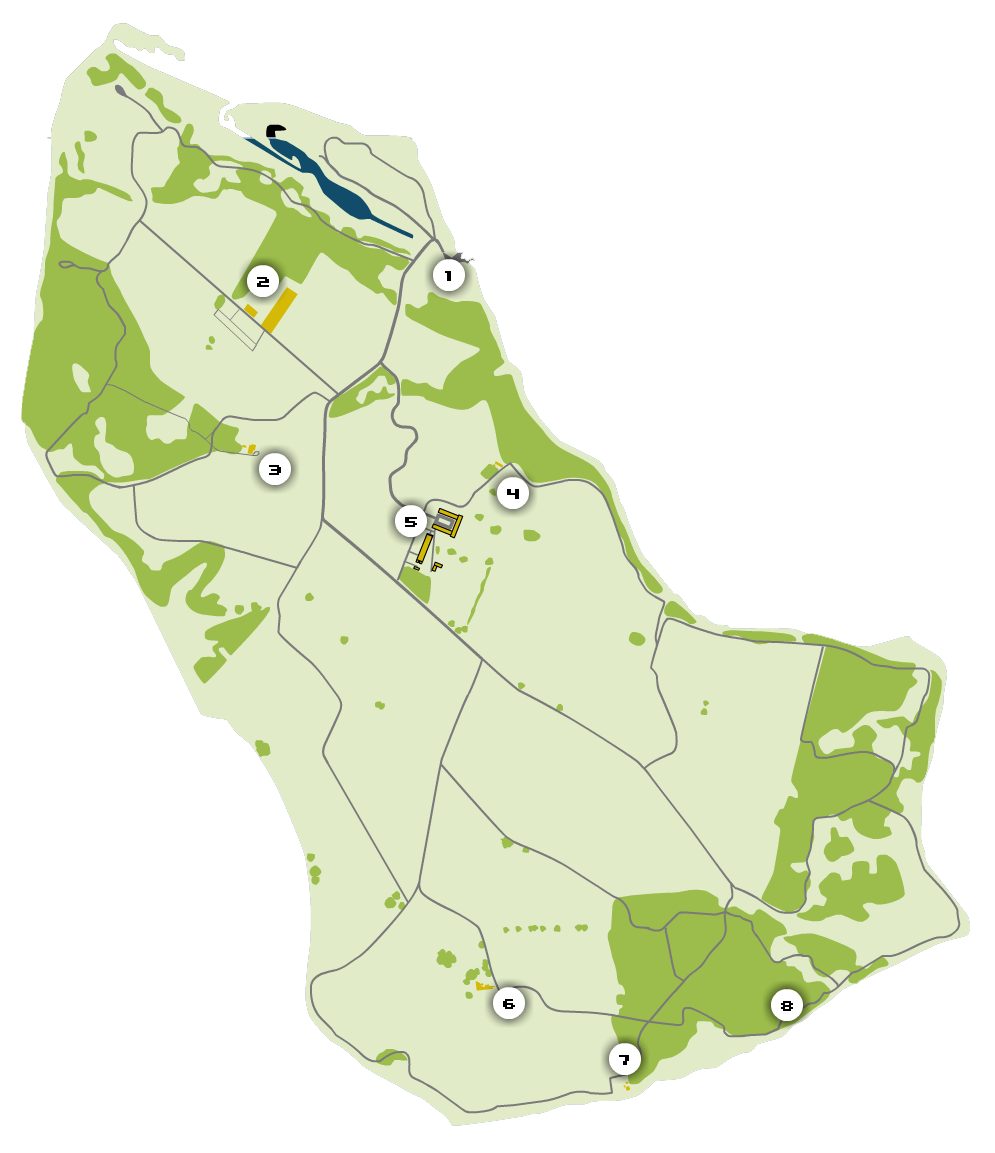 Ferry berth
The ferry that sails to Fænø is also privately owned.
Nørregård
Modern storehouse with pheasant farming. The exterior of the building is sided with black-tarredspruce shingles.
Skovløkken
Guest house offering 120 m² of floorage with high-ceilinged rooms and three double bedrooms, one of which overlooks a small pond at the edge of the forest. The two other bedrooms face onto a large meadow.
Bakkehuset
Guest house built in the style of a modern hunting lodge with a spacious living room and a double bedroom with en-suite bathroom.
Fænøgård
Modern reinterpretation of a manor house with 2,600 m² of floorage, separate equipment shed and gamekeeper's lodge. The main building includes a hall, salon, library, dining room, fitness room, banqueting hall and café area with a bar as well as 11 double rooms with en-suite bathrooms.
Smedehuset
Blacksmith's house offering 150 m²  of floorage with three double bedrooms. The house has a panoramic view of the Black Holes – one of the island's large pheasant drives – and the little Belt.
Fyrhuset (Fænø Lighthouse)
Fænø Lighthouse dates back to the year 1900 and is still active with the beacon integrated at the first floor. Renovated in 2006, the lighthouse has a double bedroom and a three-beded alcove room.
Badehuset
Wooden hut from 1935, donated by HM Queen Ingrid of Denmark to the international YWCA scout camp, but no longer in use.